Common Signs Your Real Estate Offer is About to Be Rejected
by Cash For Vegas Home
10 May 2019

Sell Your House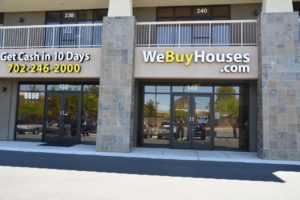 The home-buying process can be stressful. Some would say it is downright overwhelming. But you are not alone in the process. There are many homeowners in the same boat as you this year. Not all of them will find their dream home on the first try. Furthermore, many will put in an offer on a house and find that their offer was rejected. There are plenty of reasons why a real estate offer may be rejected, and here are a few of them.
Low Offer
A low offer is perhaps one of the most common reasons why an offer is rejected. As a buyer, you need to understand that low-balling the seller is a good way for them to pass on your proposition. It can even be insulting to the seller, who is selling a home where they built memories and perhaps even a family.
However, most buyers submit low offers because they are uneducated in how the housing market works. Every property has a specific value. It's crucial to know this value before making a firm offer on a house.
No Pre-Approval
For many, pre-approval is the first, and one of the most important, steps in the home-buying process. You need to be pre-approved for a mortgage. If you do not have pre-approval or a pre-qualification letter, then your real estate offer is bound to be rejected in short order.
Why? Well, it's because the seller has no clue whether you can actually pay for the house.
Requesting Specific Items
By requesting specific items within the house, such as a brand-new, commercial-grade stove, you risk the seller turning down your offer. There are some items that no seller will part with due to their sentimental value or because they intend to take it with them. If that's the case, no offer is good enough. They will turn down your proposition if you request that specific item with the house.
If you want to avoid the hassle of buying or selling a home in Las Vegas, consider Cash for Vegas Homes. We make the real estate market easy. Call 702-850-8001 today!