How to Sell Your House In Days
by Cash For Vegas Home
30 June 2023

Sell Your House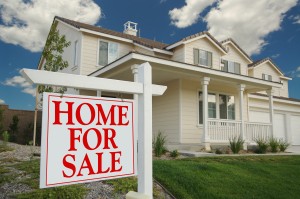 Nothing is worse than waiting week after week to find a buyer for your home. The longer your home stays on the market, the longer it takes for you to start your new life and meet your goals this coming year. Fortunately, there's lots of things you can do to make sure your home sells fast! Below are some of the best tips so you can sell your house in days and start planning your big move. Use these tips so you can plan when to sell your home, find the right buyer, and make sure you get the best price.
Price Your Home Right
Before you even list your home for sale, get an accurate estimate of its value. This will help you decide how much to list your home for and determine a fair price that works for both you and buyers. Professional appraisals are available for a fee, but if you don't want to invest in one, you can also get an estimate from online tools such as Zillow or Redfin.
Get an idea of what the homes around you are selling for, and offer value instead of lowballing your home. The more value, such as add-ons and highlighted features, your home has, the faster your home will sell at a better price.
Accept Cash Offers
At WeBuyHouses, we know when it comes to selling your home fast, cash is always King! Accepting cash offers can cut down on the length of time it takes to sell your home. Cash buyers, like us, don't need to get a loan or wait for any other financing approval in order to purchase your home. This means you won't have long waiting periods and can close faster than with most traditional buyers. Once you have a good price in mind, start looking for cash buyers like us and you'll be on your way to selling your home in days.
Stage Your Home
Staging is the process of making your home more inviting and attractive to potential buyers. This includes decluttering, cleaning up, and rearranging furniture so buyers can envision themselves living in your home. It also includes updating the landscaping, painting walls neutral colors, and replacing outdated furniture.
With some effort on your part, you can create a beautiful place that entices buyers to make an offer quickly! Don't spend a ton of money on upgrades, since this might do more harm than good. However, do spend time looking at Pinterest boards and buying second-hand furniture or using updated furniture to give your home a fresh and clean look buyers won't be able to resist!
Hire a Top Real Estate Agent
Real estate agents bring a network of potential buyers and great resources to the table. A good real estate agent will be able to market your home to many potential buyers, increasing competition for your home. They also know how to negotiate with buyers in order to maximize your selling price and get you a better deal than if you were going it alone.
If you want a fast sale and the best deal, then consider hiring a top real estate agent who has lots of experience and knows the local market inside and out. Use online reviews and word-of-mouth to find a real estate agent near you.
Use Multiple Listings
While real estate agents are a great asset, don't just rely on a single real-estate agent or the MLS. Consider using multiple listing services to increase your chances of selling your home quickly. Websites like Zillow, Trulia, and Realtor.com can help spread the word about your property and get more eyes on it so you can find a buyer fast!
Additionally, you can use word of mouth and old-school open house signs to attract more customers. While it might seem time-consuming to create handouts or brochures, it can be well worth the effort if you find a buyer quickly.
Sell Your Home For Cash Today
Keep in mind that when selling your home fast, you need to work smarter instead of harder. Use these tips so you can sell your house in days and start planning your big move! With the right approach, getting ready to embark on the next chapter of your life won't be as difficult as you expected. Cash for Vegas Homes offers cash for homes in the Las Vegas area, so if you're looking to sell your home fast and hassle-free, contact us today!