Our Top Tips for the Best Garage Sale Yet
by Cash For Vegas Home
16 November 2019

Sell Your House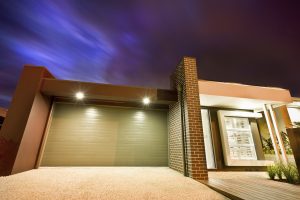 You finally have an offer on your home. It's happening! Whether you called Cash for Vegas Homes and received a cash offer within 24 hours or went the traditional route, you've got some work ahead of you. You need to clean out your home of all the clutter. The best way? A garage sale!
How to Organize Your Garage Sale
Clean out everything you don't need. Dig through the basement, garage, attic, closets, and cabinets to find the items you haven't touched or used in years. Box them up, put a price tag on them, and you're good to go.
Sort and organize every item going in the garage sale. While daunting, you don't want to lose out on any money because you failed to organize clothing away from video games.
Get any garage sale supplies you may need. A quick trip to the dollar store or an office supply store will help you nab stickers, labels, or even a yard sale sign.
How to Price Garage Sale Items
Everyone has trouble pricing garage-sale items. Here are a few tips to make the most money from your old possessions.
Do a quick online search to check the current value of your items. You won't get the current price, of course, but this will provide you with a baseline.
Ensure your prices are visible on each table. Use price tags or stickers on each item, so there are no questions about cost.
Consider bundling like items together. It's tough to pass up a bundle of books for, say, $10. People have no troubling scoffing at a $10 price tag for a single book, though.
If you want a fair CASH offer for your home, call Cash for Vegas Homes. We want to invest in your neighborhood and you. Let us buy your home today!
Call 702-850-8001!