Renovations That Ruin Your Home's Value
by Cash For Vegas Home
10 July 2019

Sell Your House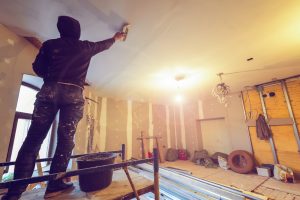 The housing market is in a great place right now. Overall, prices are relatively low while interest rates are slightly higher. For a new homeowner, this is fantastic. But for a current homeowner, it means adding value to your property can be a chore. It's downright difficult.
There is the added fact that some renovations are not worth their investment price tag. Some homeowners even take out a home equity loan and wind up paying for a renovation, then immediately regretting their decision. Others, ultimately, find that the price tag was wasted money. You won't see a return.
Home Renovations That Ruin Your Home's Value
If you want to invest in your home, here are some renovations to avoid or risk lowering your property's value altogether.
Garage Conversions – Having an extra living space sounds like a fantastic idea right now, but it's not. A garage conversion is risky, often done poorly, and makes for a lot of awkward back-and-forth with a potential buyer.
Converting Bedrooms – A bedroom was designed with a singular purpose during construction – a bedroom. If you want to convert a bedroom into, say, a home office or workout room can be detrimental to your asking price.
Swimming Pools – This one can be confusing. A lot of people love to swim. They love to have their own swimming pool in the backyard. The reality is, they're expensive to maintain and often a hassle to clean. Most new homeowners don't want that burden.
Avoiding investing in a home renovation that will wind up costing you more money in the long-run. Instead, sell your house fast with Cash for Vegas Homes and pocket the money for yourself. Contact us at 702-850-8001 for a quick cash offer within 24 hours and a guaranteed sale!