Smart Negotiation Tactics for Home Buyers
by Cash For Vegas Home
15 April 2019

Sell Your House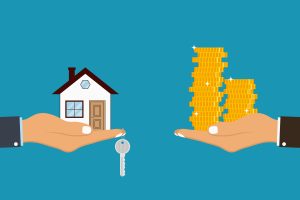 Buying a home can be quite a challenge. You're likely looking at the pictures of your potential new property, then looking at the price tag. You want to negotiate. You want to see just how low you can get the seller. But some negotiations can backfire. These days, negotiating is tough. Here are a few smart negotiation techniques for home buyers looking to pinch pennies and get the home you've always dreamed of!
Hire a Good Real Estate Agent
A good real estate agent can you save you plenty of money and help negotiate on your behalf. It's often difficult for the average home buyer to push for a great price. A seller can tell if you're new, and they may take advantage of your lack of knowledge.
But your real estate agent will have your back. After all, pushing through with a sale is good business for them, too.
Be Financially Secure
You want to present yourself as an attractive buyer – someone with knowledge and their finances in order. You want to persuade the seller to be flexible and handle some of the closing costs, too. Now, that doesn't mean you need to throw money around or dress in fancy attire. Start by getting pre-approved for a mortgage, because waiting is troublesome for the seller. Show you are committed by putting down a big down payment.
Call an Investor
If your negotiation tactics were on point, but the seller wasn't having any of it, consider a real estate investor. An investor will know all the hot properties in the area and likely has a few up his/her sleeve, too. You can even save money by purchasing through an investor, which is a smart financial decision on your part.
To make the home buying process easier, call Cash for Vegas Homes. We're available weekdays at 702-850-8001!