Steps to Prepare Your House for the Winter
by Cash For Vegas Home
08 January 2019

Sell Your House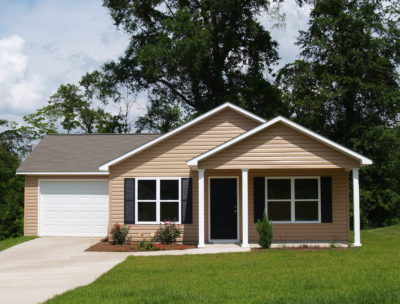 In many areas of Nevada, winter is relatively tame. However, some regions receive plenty of snowfall, freezing rain, and dropping temperatures – especially during the night. Your home can take a beating during the cold. For instance, your exposed pipes may freeze and burst, which leads to extensive water damage inside your home. It's overwhelming, but fortunately you have an opportunity now to winterize your home in preparation.
Preparing Your Home for Winter
As a homeowner, you have a responsibility to prepare your home for the coming winter. Often, these steps are inexpensive or a sound investment. You'll save money in the long-run.
Heating System – For around $100, you can schedule a professional technician to inspect your furnace or heat pump to ensure the entire system is clean and in working order. Any heating service should be scheduled early, otherwise you risk waiting in a long line of homeowners who require immediate heating repairs.
Ceiling Fans – If your home has ceiling fans, consider reversing them. Use the reverse switch to turn the blades in a clockwise direction once you turn on the heat in your home. Doing so will produce an updraft and push heated air from the ceiling to the floor.
Plumbing – If your home has exposed plumbing pipes along exterior walls or in the attic, basement, or crawl space, you'll want to wrap them in pipe insulation to prevent freezing and water damage.
Roof – The roof of your home is exposed to the weather year-round. During the winter, the cold and snowfall may lead to damage, loose or missing shingles, and leaks. Examine your roof for signs of damage.
Mulch Leaves – If your yard is covered in fallen leaves, consider having them mulched instead, or at least raking them into a pile. The mulched leaves will decompose and provide nutrients for your lawn during the winter.
When the time comes to sell your home, trust in Cash for Vegas Homes to offer the best price – even with water damage from winter mishaps. Give us a call at (702) 850-8001!