Types of Mortgages to Finance Your New home
by Cash For Vegas Home
02 July 2019

Sell Your House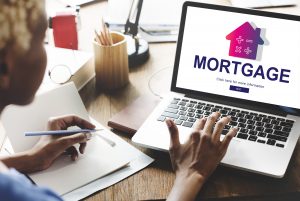 Buying a new-to-you home is an exciting time for an adult. The same cannot be said about the financing side of the process. It's often overwhelming – perhaps even one of the most stressful ordeals of your life. Choosing the right mortgage is so incredibly essential, though. Finding the right one doesn't have to be an overwhelming challenge. It can be easier if you know the types of mortgages available to you — and a bit of industry lingo, too.
Types of Mortgage Loans
We're going to look at the three most common types of mortgage loans for new homeowners, including conventional mortgages, fixed-rate mortgages, and adjustable-rate mortgages.
Conventional Mortgage
A conventional mortgage is the most common type of home loan. It is a loan that is not insured by the federal government but comes from a bank, credit union, or mortgage company. That being said, most conventional mortgages hold the requirement of paying private mortgage insurance (PMI) if you put down less than the usual 20 percent.
The pros, however, are that a conventional mortgage can be used for a primary home. It also incurs fewer borrowing costs, and you can cancel your PMI at 20 percent equity.
Fixed-Rate Mortgages
A fixed-rate mortgage ensures you receive the same interest rate for the entire life of the loan. Your monthly payment will always remain about the same. Furthermore, a fixed-rate loan typically has a life of 15, 20, or 30 years.
The pros of a fixed-rate mortgage include the fixed monthly premium and ability to precisely budget for your monthly payments.
Adjustable-Rate Mortgages
An adjustable-rate mortgage, unlike a fixed-rate mortgage, tends to have a fluctuating interest rate that rises or lowers based on the market. As such, your monthly payment can vary greatly over the life of the loan.
The pros of such a loan tend to include a lower fixed rate for your first few years and increasing savings on interest payments during low market periods.
For an easier process overall, contact Cash for Vegas Homes. We will buy your house and eliminate the middleman altogether. Just give us a call at 702-850-8001!