We Buy Houses in Boulder City, NV!! Sell Your House Fast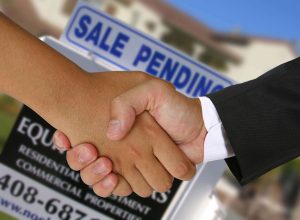 When it comes to selling a house in Boulder City, opt for the easy route. Instead of involving banks and a costly real estate agent, give us a call. We regularly make cash offers on properties throughout Boulder City. Part of our job is helping homeowners better realize their short- and long-term goals, and selling your old home is step one!
Buying Boulder City Houses with Cash
When it comes time to sell your home, you're likely looking to make money off the property. Why else would you be selling? Unfortunately, if you were to sell via the traditional route – realtor, bank, etc. – then you'd ultimately lose money. You see, the realtor will charge their own fees and commissions on the sale. The bank would take their cut. Everyone wants a piece of what you have. But you; oh, you want real cash for your Boulder City house, right?!
At Cash for Vegas Homes, it takes just one phone call. Give us a call with your contact and property information. Then, we'll asses the property, the neighborhood, and your short- and long-term goals. Within 24 hours, you'll have a cash offer for your property. It's that simple. If you accept our reasonable offer, then you'll have cash in hand based on your schedule. It's a breeze!
Why We Are the Best in Boulder City
When we purchase a house in Boulder City, we would never dream of charging you for the process. That does not make sense to us. Instead, we'll pay you for the property. We purchase homes in Boulder City in "as is" condition, meaning even a house in desperate need of repairs or renovations will make our list.
Are you trying to sell your house fast? We all know that realtors want commission fees. But what almost no one understands about selling a home is the concept of cash selling.
It's not listing their house with an agent that helps you sell fast for cash, it's finding a home investor you can sell to quickly. And that can happen even if you are not interested in doing costly repairs, or perhaps not interested in trying to list your home with a local realtor.
Hi, my name is Travis Schurr.
You're about to discover the secrets of how to quickly get your house sold and save the HUGE real estate commissions.
We've created a Free Video Series for you that guides you past the eight biggest hurdles every Home Owner, that wants to sell quickly, faces AND how to overcome them.
Also, you'll get all the secrets about how you can immediately sell your home without spending a penny on costly repairs.
Once you've accepted our offer, we close on your schedule, and you'll have money in your pocket!
How to Sell Your House Fast for Cash in Boulder City
First, give us a call or fill out our contact form. That is the most work you'll have to do when selling your house to us! When buying a home in Boulder City, we look at a few factors, including:
Condition – We buy houses "as is"all the time, so a few repairs or renovations won't deter us!
Neighborhood – We'll need to evaluate the surrounding housing market to ensure we offer you a reasonable cash offer!
Goals – We like to know your short- and long-term goals, so we may better help you moving forward!
Complete These Four Easy Steps & Get a Cash Offer
Complete our contact form with all necessary information and property information.
We'll contact you shortly to arrange an inspection.
A fast turnaround time ensures you'll receive a no-obligation CASH OFFER in as little as 24 hours!
If you choose to accept, we buy your home at no cost to you!
We Even Buy The Most Ugly House – No Matter What the Condition Is
Your house is worth something. No matter the current condition, whether you need to completely renovate the kitchen or repaint everything room in the house, we can still offer you a reasonable cash price on the property. The first step is to give us a call. If you have ever thought that your house was too ugly to sell, then you would be wrong. We work with homeowners each day who felt the same. Those very same homeowners are now house shopping for a larger piece of property for their growing family. We would like to do the same for you!
Here at Cash for Vegas Homes, we can look past the current condition of your house. We see the potential behind each property. Our experienced team will assess the house, determine how we can best proceed, then offer you cash for your property. If you accept, we'll close within the week!
Sell your fire or water damaged house quickly
Life can take an unexpected turn. You may find yourself in hot water one day, when the area floods or a kitchen fire damages your property. After such an incident, you may feel hopeless. As if there are no other options besides paying out of pocket for expensive repairs and renovations. We're here to tell you otherwise. You do have another option.
If you want to be rid of your old, fire- or water-damaged house, then give us a call. We help homeowners in your situation all the time. We will make you a cash offer for your damaged house, no matter the current condition. Our real estate investment team can look past any amount of damage and see the potential in your house. We want to pay you for the property.
About Boulder City, NV
Boulder City is a city located in Clark County, Nevada, in the United States. It is approximately 20 miles southeast of Las Vegas and is situated along the Colorado River. As of the 2020 census, the population of Boulder City was 15,862.
The city was founded in 1931 as a housing community for workers who were building the Hoover Dam. It was designed as a federally planned community with strict regulations on land use and construction, including a ban on gambling and other vices associated with nearby Las Vegas.
Today, Boulder City is known for its small-town charm and historic feel. The city has a thriving arts community, with numerous galleries and art festivals throughout the year. It is also home to several museums, including the Boulder City/Hoover Dam Museum and the Nevada State Railroad Museum.
One of the main attractions in Boulder City is the Hoover Dam, which is located just a few miles from the city center. The dam, which was completed in 1936, is one of the largest concrete structures in the world and provides hydroelectric power to millions of people in the southwestern United States. Visitors can take guided tours of the dam and learn about its history and construction.
In addition to the Hoover Dam, Boulder City is surrounded by natural beauty, including Lake Mead National Recreation Area and the River Mountains Loop Trail. Lake Mead, which is located just outside of the city, is the largest reservoir in the United States and offers a wide range of outdoor activities, including boating, fishing, and swimming. The River Mountains Loop Trail is a 34-mile trail that winds through the mountains and offers spectacular views of the surrounding area.
Boulder City is also known for its annual events, including the Boulder City Art in the Park festival, which is held every October and features over 300 artists and craftspeople from around the country. Other annual events include the Boulder City Spring Jamboree, the Damboree Celebration on July 4th, and the Christmas Tree Lighting Ceremony.
The city has a variety of dining options, ranging from casual eateries to fine dining restaurants. It also has a number of unique shops and boutiques, as well as several antique stores and art galleries.
Contact Us
</br>
For a cash offer on your home in Boulder City, give us a call at 702-850-8001. We'll make you a cash offer and purchase your home faster than the competition! We serve entire Boulder City, NV 89002, 89005, 89006, 89046.