Sell My House Fast Henderson, NV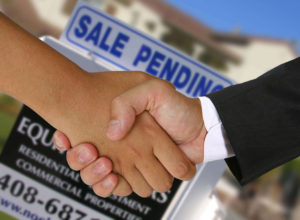 Selling your old home in Henderson can be a daunting task. If you have never dealt with the housing market, your gut instinct is likely telling you to find a local real estate agent. We propose something different, though. Instead of signing a contract and paying a real estate agent costly fees and commissions, sell your home directly to us! We buy houses in Henderson, no matter the condition, for cash!
Buying Henderson, NV Houses with Cash
Is it finally time to sell your house in Henderson? If so, then you're likely exploring a few options, right? You want to make the most money off your property. You've got goals to accomplish, and that cannot be done without cash in hand. Unfortunately, a local realtor is looking to make their own money. They want to charge you fees and commissions for the sale. It's your house, though!
At Cash for Vegas Homes, we don't charge any hidden fees or commissions. If you sell your home to our real estate investors, then the money is yours to keep. The reasonable cash offer we make you is completely for you. We take into account the condition of your property, the neighborhood, market values, and your personal goals. We want to help a homeowner, not a number. If you call us now, we can make you that cash offer within 24 hours!
How Do We Buy Your House Fast?
Selling your house doesn't have to be a long and stressful process. We're here to help make things as easy as possible for you.
To sell your home fast in Henderson, NV, you need to follow the steps as we mentioned below:
1. Enter Your Property And Contact Information
We'll need some information about your house before making you a cash offer. You must be as accurate as possible when entering your property information to ensure that we can provide you with the best possible offer.
2. We'll View Your Home
Once we have your property information, one of our team members will schedule a time to come and view your home. This is so that we can better understand the condition of your house and verify the accuracy of the information you provided us.
3. No-Obligation Cash Offer
After we've had a chance to look over your home, we'll present you with a fair, all-cash offer for your property. You're under no obligation to accept our offer, and we won't pressure you to sell.
4. We'll Buy If You Accept Offer
If you decide to accept our offer, we'll work with you to schedule a closing date that's convenient for you. We can close as quickly or slowly as you need. Once everything is signed and sealed, we'll send you your cash and take care of all the paperwork.
It's that easy!
Why We Are the Best in Henderson
When selling your home, you shouldn't have to take only a cut of the profits. It's your home. You deserve the full amount. Once we've had a chance to examine the condition of the property, we'll make you a cash offer for your property in Henderson. That is money straight into your pocket!
Are you trying to sell your house fast? We all know that realtors want commission fees. But what almost no one understands about selling a home is the concept of cash selling.
It's not listing their house with an agent that helps you sell fast for cash, it's finding a home investor you can sell to quickly. And that can happen even if you are not interested in doing costly repairs, or perhaps not interested in trying to list your home with a local realtor.
Hi, my name is Travis Schurr.
You're about to discover the secrets of how to quickly get your house sold and save the HUGE real estate commissions.
*We've created a Free Video Series for you that guides you past the eight biggest hurdles every Home Owner, that wants to sell quickly, faces AND how to overcome them. *
Also, you'll get all the secrets about how you can immediately sell your home without spending a penny on costly repairs.
Once you've accepted our offer, we close on your schedule, and you'll have money in your pocket!
Skip The Uncertainty and Lengthy Sales Process
You don't have to face the hassle and stress of putting your house on the market with us. You don't have to worry about cleaning, repairing, or even staging your home to make it look presentable to buyers. You also don't need to be concerned about finding a qualified buyer willing to pay a fair price for your home. And you don't have to wait around for months (or even longer) for the sale to finally go through.
We will make you a fast and fair cash offer for your home as-is when you work with us. We are not real estate agents who are trying to list your home. We are an actual cash buyer company who are interested in purchasing your property outright. This means that we can close on the sale very quickly, often in as little as 7 days. There are no real estate commissions to pay when you sell to us.
We have a proven process that is straightforward. We will start by giving you a fair offer for your home, with no obligation on your part. If you like our offer and decide to sell to us, we will then work with you to schedule a closing date that is convenient for you.
We can even close on the weekends or evenings if that works better for you. Once everything is finalized, we will take care of all the paperwork and transfer the property and pay cash.
How to Sell Your House Fast for Cash in Henderson
We have designed our process to be as simple and straightforward as possible. In fact, we ensure you end up with more money in your pocket than any other method.
When buying a home in Henderson, we examine three primary factors:
Condition – We purchase homes "as is," which means that even if your property requires repairs, we'll still make you an offer.
Neighborhood – The state of the community plays a significant role in resale value.
Goals – We like to understand our clientele better. We'll discuss your short- and long-term goals to help you succeed!
Complete These Four Easy Steps & Get a Cash Offer
Complete our secure contact form, complete with your contact information and property details.
We'll contact you directly to arrange an inspection.
Within 24 hours, you'll receive a no-obligation CASH OFFER for your property.
Should you accept, we'll buy your house at no additional cost to you and close on your schedule.
Get The Best Deal When Selling Your Henderson House
With us, you are guaranteed to get the best possible deal when selling your house in Henderson, NV. We have a proven track record of success in helping home sellers get the most money for their property while still being able to sell fast.
What separates us from other home buying companies is our ability to work with you on a personal level. We understand that each situation is unique and we will tailor our approach to fit your specific needs.
We are not interested in taking advantage of you or low-balling you like some other companies might do. Our goal is to help you get out from under your current situation so that you can move on with your life.
You can evaluate and compare our quotes with other companies. We are confident that you will find our offer to be the best.
If you are ready to sell your house fast, then give us a call today!
We Even Buy The Most Ugly House - No Matter What the Condition Is
Your home, in its current condition, is still worth quite a bit of money. Whether the property has seen better days or not, your home has value. Here at Cash for Vegas Homes, we want to find the true value of your house. We want to speak with you directly to find out just what your house is worth and how we can help you sell it for that price. Our experienced real estate investment team is committed to putting more money in your pocket in the least amount of time possible.
When you sell a house on the market, you likely know that repairs and renovations are a requirement. You must pay for new electrical, a fresh coat of paint, and more. It can be quite costly. That is not how we work, though. When you sell your house to our team, we offer you a reasonable cash price for the property in its current condition. That's all!
Sell your fire or water damaged house quickly
For many, a damaged house is far too much trouble. Whether your home has suffered through flooding or a serious fire, the damage is going to be costly to repair. You'll likely need to spend even more on renovations, too. It's simply too much, right? You have goals you wish to achieve. Goals that require money in your bank account. Paying for an old home to be restored is out of the question.
Here at Cash for Vegas Homes, we'll buy your fire- or water-damage property quickly. When you call our office, we'll schedule a time and date to examine the house firsthand. From there, we can determine its value and what must be done. We can then offer you cash for your property, no matter the current condition. Yes, even a fire-damaged house is worth something!
FAQs About Selling Your Henderson Home
1. How To Get A Quote?
To get a quote, simply contact us and schedule a visit. One of our home buying experts will analyze your situation and make you a fair cash offer on your home.
2. How Do We Work?
The process is simple. Once we agree on the closing costs for your home, we'll schedule a closing date and time that's convenient for you. On the day of closing, one of our title officers will meet you at your home to sign the necessary paperwork and you'll receive your cash.
3. What Types Of Houses Do You Buy?
We buy all types of homes in any condition. Whether your home is a fixer-upper or move-in ready, we'll make you a cash offer on it. Also, if it's water damaged or facing foreclosure, we'll still buy it!
4. Can I Sell My House As-Is?
Yes! One of the benefits of working with us is that you don't have to make any repairs or renovations to your home. We'll buy it as-is so you can put your time and money towards more important things.
5. How Do I Know I Can Trust You?
We understand that selling your home can be a stressful experience. That's why we pride ourselves on being honest, transparent, and fair throughout the entire process. We're not here to take advantage of you, we're here to help.
6. What Can I Expect?
When you work with us, you can expect a fast, fair, and honest experience. We pride ourselves on being upfront and transparent throughout the entire process so that you know what to expect every step of the way.
About Henderson
In 2014, Henderson was once again ranked as one of the top 10 "Safest Cities in the United States." It won the same award in 2011 from Forbes Magazine. While technically considered part of the Las Vegas Metropolitan Area, Henderson has a mind of its own. The people and the culture have become ingrained in the area, for the better!
Contact Us
If the time has come to sell your home in Henderson, give us a call at 702-850-8001. We'll make you a cash offer unlike any other! We serve entire Henderson, NV 89002, 89009, 89011, 89012, 89014, 89015, 89016, 89044, 89052, 89074, 89077, 89105, 89122, 89165, 89183.