We Buy Houses in Las Vegas, NV !! Sell Your House Fast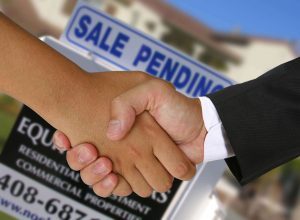 Selling houses in Las Vegas is often a challenging task, one made more difficult by a troubling sales process involving banks and real estate agents. As you likely know, this method requires costly commissions and fees. At Cash for Vegas Homes, we break from the norm and opt for our own, more straightforward approach. We'll offer you cash for your property!
Why We Are the Best in Las Vegas
We won't charge you to purchase your home. Instead, we pay you! Once we have an opportunity to examine your property, we'll make you a cash offer. That's money in your pocket for merely calling our office. We enjoy offering homeowners unique opportunities. You likely have goals of your own to complete, which would be easier with more money. Let's work together to get you where you're going!
Are you trying to sell your house fast? We all know that realtors want commission fees. But what almost no one understands about selling a home is the concept of cash selling.
It's not listing their house with an agent that helps you sell fast for cash, it's finding a home investor you can sell to quickly. And that can happen even if you are not interested in doing costly repairs, or perhaps not interested in trying to list your home with a local realtor.
Hi, my name is Travis Schurr.
You're about to discover the secrets of how to quickly get your house sold and save the HUGE real estate commissions.
*We've created a Free Video Series for you that guides you past the eight biggest hurdles every Home Owner, that wants to sell quickly, faces AND how to overcome them. *
Also, you'll get all the secrets about how you can immediately sell your home without spending a penny on costly repairs.
Once you've accepted our offer, we close on your schedule, and you'll have money in your pocket!
Process of Selling Home in Las Vegas
Our process is designed to be put more money in your pocket in the most straightforward manner possible. We look at three primary factors when determining a reasonable offer for your home. It goes like this:
Condition – We purchase "as is," meaning even if your property needs repairs, we'll make you an offer.
Neighborhood – We examine the community and surrounding housing market to determine a fair price.
Goals – We consider your needs and goals to better help you moving forward!
4 Easy Steps
Fill out our secure contact form with your necessary information and necessary property information.
We will contact you quickly to arrange a time to inspect your home.
Our fast turnaround time ensures you receive a no-obligation CASH OFFER in under 24 hours!
If you accept, we purchase your home with no cost to you and close on your schedule.
Sell Your House Fast in Las Vegas
You may have heard horror stories from friends, family, or neighbors who have sold their old house. They've likely told you that working with a realtor can be a real nightmare. Most realtors take an additional cut, on top of their usual fees, in the form of a commission. You'll sign a contract, work with the bank, and ultimately end with a massive headache.
Take the easy route. At Cash for Vegas Homes, we simplify selling a house. With just one phone call, we'll kick off the entire process. An agent from our office will schedule an inspection of the property, based on your schedule, and we'll discuss what exactly you're looking for. Your goals genuinely do matter here. In the end, we'll offer you a reasonable cash offer for the property. You may choose to accept or walk away. If you agree, the money is yours. We won't take any fees or commissions. You'll simply sell your house faster!
We Buy Ugly Houses
When the time comes to sell your home, you want the most money possible. We work with homeowners each day who have the same goal. You want to sell your house, no matter its current condition, for cash. Of course, you want a reasonable cash offer. No one wants to be nickel and dimed, and we will never do that to you.
When you call Cash for Vegas Homes, we will work with you directly. We will visit your property, assess the current condition, and provide a reasonable cash offer. You might spot some glaring issues with your property. For instance, the exterior could use a new paint job, perhaps. That's okay, though. You do not need to spend a single penny on repairs, restorations, or renovations to the house. We'll handle all that on our dime after we purchase your home. It's that simple!
Buying Houses with Cash
You need cash in hand to accomplish your goals, whether you hope to buy a larger home for your growing family, or perhaps you no longer wish to own property. It's a lot of responsibility, after all. Whatever the case, money is a possibility when you work with Cash for Vegas Homes. We buy houses in Las Vegas, from homeowners like yourself, with cash. It's simple and straightforward.
We urge homeowners to take advantage of our services. When the time comes to sell your property, no matter the current condition or location, give us a call. We'll meet with you, discuss the details, assess your home, and offer you a reasonable cash offer. If you accept, the money is yours to keep. That's it. There are no hidden fees, no commissions to pay, we close on your schedule. Real money is within your grasp!
We Even Buy The Most Ugly House - No Matter What the Condition Is
Here at Cash for Vegas Homes, we purchase properties throughout the region in all shapes, sizes, and conditions. Many homeowners feel that their property is no longer a viable option to sell on the current housing market. Why? For many, the reason is because of any damage to the property. Whether you have an ugly home in need of a fresh coat of paint, or if you require costly renovations, we can offer you a reasonable cash amount for your property. First, we will examine your property and assess the overall condition, speak with you about your goals, and determine the current housing market and quality of the neighborhood. From there, we can offer you cash for your home. We do not care about the current condition. We have a team willing to take a gamble and repair the place on our dime. You do not have to pay a single penny.
Sell your fire or water damaged house quickly
Many homeowners suffer through a house fire or flooding. Whether the situation was caused by a mishap in the kitchen, a burst pipe, or external sources, we can still help you out of your current predicament. When it comes to selling a badly-damaged piece of property, your chances of receiving a bite diminish greatly. You may find that most prospective buyers will turn their back on your opportunity at the first sign of fire or water damage. That's okay, though. You have other options.
Here at Cash for Vegas Homes, we routinely help homeowners who have a damaged property. Our experienced real estate investors can still see the advantages and investment opportunities in a damaged property. As such, we want to offer you money for your home. You can go on to complete other goals.
Contact Us
Consider selling your house in Las Vegas, Nevada, to professionals who care! Contact Cash for Vegas Homes by calling 702-850-8001! We serve entire Las Vegas, NV 88901, 88905, 89101, 89102, 89104, 89106, 89107, 89108, 89109, 89110, 89116, 89117, 89124, 89125, 89126, 89127, 89128, 89129, 89130, 89131, 89133, 89134, 89136, 89137, 89138, 89143, 89144, 89145, 89146, 89147, 89149, 89151, 89152, 89153, 89154, 89155, 89157, 89161, 89162, 89163, 89164, 89166, 89185.