We Buy Houses in North Las Vegas, NV!! Sell Your House Fast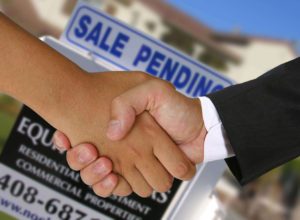 We buy houses in North Las Vegas. It's that simple. Most homeowners today choose to work with a real estate agent, but they often don't realize the contract they sign promises a significant portion of the commission, plus fees throughout the process. It's a very costly endeavor. That is not how we work, though. When you call our office, we examine your property and make you a cash offer on your house "as is."
Buying North Las Vegas Houses with Cash
Are you looking to sell your house in North Las Vegas? Well, we're buying houses in the area for real cash. There are no hidden fees, no commissions, and no hassle. You simply give us a call to kickstart the process. Provide us with a bit of information, including your contact details and property location. We'll schedule a viewing with our real estate investment team. From there, we can make you a cash offer within 24 hours based on a few factors regarding your property. It's that easy!
When we make you the cash offer, it's yours to keep if you accept. Of course, we'll still need to close on the sale. That task can be accomplished based on your schedule. If you're not free until next week, then we'll close next week. If you're available tomorrow, then we can close tomorrow!
Why We Are the Best in North Las Vegas
We will never charge you a fee to purchase your home. Instead, we'll pay you real money for your property. First and foremost, we need to determine the value of your property. Our team is quite thorough in this regard.
By the end of our straightforward process, you'll have money in your pocket to accomplish your goals!
Are you trying to sell your house fast? We all know that realtors want commission fees. But what almost no one understands about selling a home is the concept of cash selling.
It's not listing their house with an agent that helps you sell fast for cash, it's finding a home investor you can sell to quickly. And that can happen even if you are not interested in doing costly repairs, or perhaps not interested in trying to list your home with a local realtor.
Hi, my name is Travis Schurr.
You're about to discover the secrets of how to quickly get your house sold and save the HUGE real estate commissions.
*We've created a Free Video Series for you that guides you past the eight biggest hurdles every Home Owner, that wants to sell quickly, faces AND how to overcome them. *
Also, you'll get all the secrets about how you can immediately sell your home without spending a penny on costly repairs.
Once you've accepted our offer, we close on your schedule, and you'll have money in your pocket!
How to Sell Your House Fast for Cash in North Las Vegas
Since day one, we decided it was best to help homeowners in the most straightforward manner possible. You likely have plenty on your plate. So, with that in mind, we look at three factors when buying a home in North Las Vegas. It's quite fast, too!
Condition – We purchase properties in "as is" condition, meaning that even if repairs or renovations are required, we'll make you a cash offer.
Neighborhood – We need to determine the community and surrounding housing market to provide you with a fair and reasonable offer.
Goals – We like to know our clients and better understand your needs and goals.
Buying Boulder City Houses with Cash
When it comes time to sell your home, you're likely looking to make money off the property. Why else would you be selling? Unfortunately, if you were to sell via the traditional route – realtor, bank, etc. – then you'd ultimately lose money. You see, the realtor will charge their own fees and commissions on the sale. The bank would take their cut. Everyone wants a piece of what you have. But you; oh, you want real cash for your Boulder City house, right?!
At Cash for Vegas Homes, it takes just one phone call. Give us a call with your contact and property information. Then, we'll asses the property, the neighborhood, and your short- and long-term goals. Within 24 hours, you'll have a cash offer for your property. It's that simple. If you accept our reasonable offer, then you'll have cash in hand based on your schedule. It's a breeze!
We Buy Ugly Houses
Many people would consider their home to be 'ugly,' but not us. We only see potential. When you tell us you have an ugly home to sell, we imagine what your home could be with a few renovations and repairs. No matter the appearance, your home is worth money. If you want to sell, you should be able to. Do not let a real estate agent tell you otherwise. When you call Cash for Vegas Homes, our experienced team will work with you to ensure you receive the money you need to succeed in life. We will buy your home, no matter its appearance, for real cash. When you call, we'll visit your home and assess its condition. Then, we'll examine the neighborhood and housing market. From there, we can offer you cash for your property – no matter the state or quality.
Buying House with Cash
When it comes time to sell your home in North Las Vegas, chances are you have heard people tell you it's a pipe dream. They will say you could never receive cash for your property. Well, you can. How? It's simple. Pick up the phone and call Cash for Vegas Homes. We work with homeowners daily, buying houses throughout the area for real money. We want to help you achieve your dreams now. Let us buy your home for cash.
When we say cash, we mean cash. You'll receive our reasonable cash offer in full, in the amount we agree upon. Selling your home was once a challenging task. You were lucky to earn back what you originally paid for the property. That is no longer the case, though. Today, real estate investors, like our team, are looking to help homeowners and invest in the region.
Complete 4 Easy Steps & Get a Cash Offer
Fill out our secure contact form with your personal information and property information.
We'll set up a time to inspect the property.
A fast turnaround time ensures you'll receive a no-obligation CASH OFFER in as little as 24 hours!
If you choose to accept our offer, we purchase your home and close quickly.
About North Las Vegas
North Las Vegas is the fourth largest city in Nevada. Situated comfortably in the southwestern of the Mojave Desert, North Las Vegas is its own city. We are not just another district of Las Vegas. The people, the local businesses, and more stand strong each day!
Contact Us
Are you looking to sell your home in North Las Vegas? Give us a call now at 702-850-8001! We serve entire North Las Vegas, NV 89030, 89031, 89032, 89033, 89081, 89084, 89085, 89086, 89087, 89101, 89106, 89115, 89130, 89131.